THINK CONSTRUCTION SERVICES - MULTIFAMILY - COMMERCIAL - INTERIOR RENOVATIONS - MEP PROJECTS
Over 65 Years of Multifamily Construction Services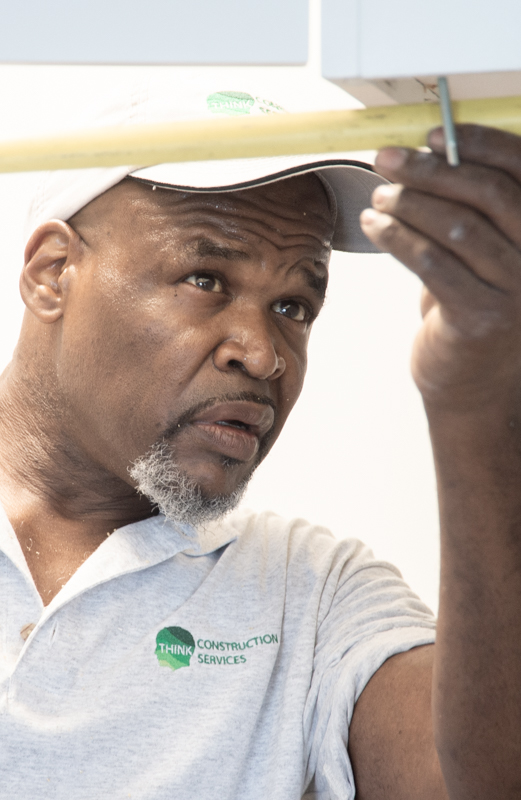 Our History
Since 1957, as Think Construction Services, we have been proudly serving the Multifamily Apartments and Commercial/Industrial market. We consistently apply our extensive industry knowledge and superior quality commitment to ensure that we exceed our clients' expectations. We also monitor industry trends and innovations to stay on the lookout for new ideas and processes.
Think Construction Services has a vast interior renovations services like:
Kitchen remodeling and renovation
Bathroom remodeling and renovation
Living Room remodeling and renovation
Plumbing services
Electrical services
Construction services
Renovation contractors
Multifamily renovation
Clubhouse remodels
Vacant interior renovations
Occupied renovations
Think Construction Services was originally created to address the ever-growing demand for domestic piping replacement caused by failing polybutylene pipes installed in the Southeast marketplace. Since then, we have mastered the re-piping process with more than 100,000 units and have expanded our geographic reach into the Northeast as well.
Our Concept
We plan to be the leader in the contracting industry, conducting ourselves with impeccable integrity so that we may be known as people who do what they say. At Think Construction Services, we take great pride in our ability to successfully adapt our business model to complement and surpass the needs of our clients. We are indeed your complete contractor for all your Multi-Family and Commercial/Industrial MEP business essentials. Let us know how we can help you become even more successful.
Our Mission Statement
Purpose

To serve our customers, coworkers, and our community in the pursuit of excellence.

Goal

To create a positive, growing company, strengthening and encouraging one another to better our personal and professional lives.
Our Focus
We focus on Commercial Mechanical, Electrical and Plumbing (MEP) services and multi-family renovation projects for client capital expansion and revenue generating budgets. To meet the needs of our clients, we have structured a dynamic team capable of addressing and executing interior renovation projects.
We provide superior response time and exceptional quality, we procure and stage each job at our own warehouse. Additionally, we self-perform the primary components of every job with our own highly skilled crew members. These two factors alone will ensure that your project is within defined time, quality and budget constraints.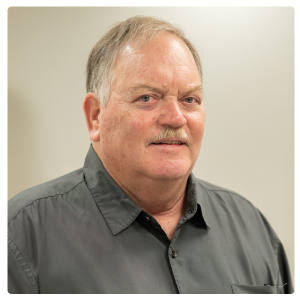 Ward Register
Executive Vice President – Finance and Business Development
Ward started with Think Construction Services in 2006 and has over 30 years' experience in the commercial multifamily industry. Prior to Think Construction, Ward worked in various financial positions for Equity Residential which is one of the largest publicly traded REITS. In addition to overseeing all the financial operations Ward is involved in new business development for the company. Ward holds a B.S. degree in accounting from Florida Southern College and started his career in public accounting.
Michael Maiolo
Executive Vice President – Chief Operating Officer
Michael started with Think Construction Services in 2013 and has over 30 years' experience in both new residential and commercial construction as well as multi-family renovations. Prior to Think Construction, Michael worked in various levels of the construction industry from Project Management to COO positions for home, MEP, and commercial construction companies. In addition to overseeing the day to day operations, Michael is involved with developing new client relationships. Michael holds a Associates degree in architectural design from Wentworth Institute and started his career in log home design/manufacturing industry.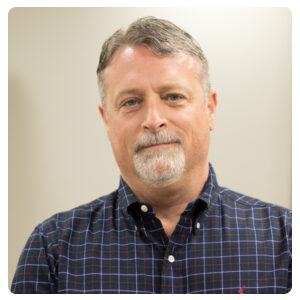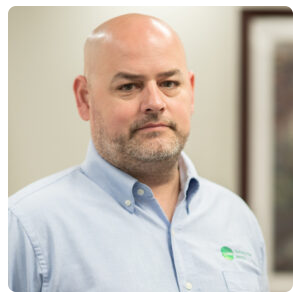 Matthew Harrison
Vice President of Renovations 
Matt started with Think Construction Services in 2013 and has over 20 years' experience in both residential construction as well as the multi-family industry. Prior to Think construction, Matt began his career in residential home building and unit renovations for property management groups. In his role as Senior Project Manager, Matt fosters an environment of teamwork and ensures that strategy is clearly defined while overseeing performance and maintaining morale.
Paul Wagner
Sr. Project Manager MEP
Paul was born in Buffalo NY and went to the US Air Force where he learned Civil Engineering squadron with HVAC. Paul has been with Think Construction Services since 2005. His prior experience includes a family-owned HVAC business and served in the US Air Force Civil Engineering Squadron / HVAC Specialty.  Has played several roles with TCS involving mechanical, electrical, plumbing, and construction renovations on a multifamily/commercial level in multiple states.  Paul currently oversees the MEP division's projects, and equipment selections and provides assistance to our other outstanding renovation project managers.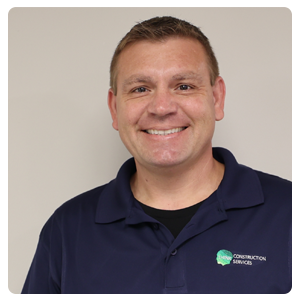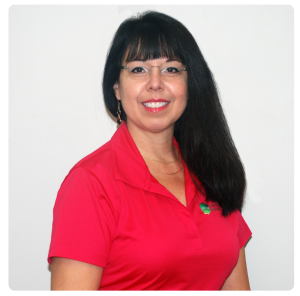 Arlene Faust
HR Manager
Arlene started with Think Construction Services in 2019 and has over 33 years' experience in the Human Resources industry. Prior to Think Construction, Arlene began her career in administrative support and worked in various levels of the HR industry from HR assistant to Coordinator to HR Management in industries such as real estate, beverage, and mortgage. Arlene holds an Associate's degree in Executive Secretarial Science.
Jimmy McCullar
Sales Representative
Jimmy has been a part of the Think Construction family for 7 years and has over 15 years' experience in both multi-family and commercial construction. Prior to Think Construction, Jimmy worked in various positions in the construction industry including sales and operations. In his role as sales representative, Jimmy is responsible for the development of new business opportunities and client relations.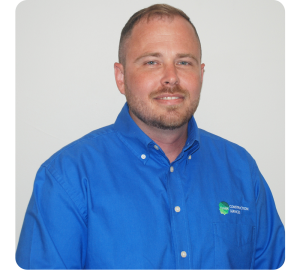 PROUDLY SERVING - FLORIDA, TENNESSEE, GEORGIA, TEXAS, LOUISIANA, MISSISSIPPI, ALABAMA, NORTH CAROLINA, SOUTH CAROLINA
Multifamily and Commercial Construction Services

Robbins Property Associates
I just wanted to thank you and your team for doing a "Great Job" on the renovations to the Clubhouse, Dog Wash, and Cyber Café. They finished out beautifully. I also think it's worth noting that Armando played a big role in getting things done in a timely fashion as well as his attention to detail. Thanks again!!
Bill F.
Project Manager

LivCor
Your team's support not only for Coregiving but for our business, our communities, and the development of our team members mean a lot. Think Construction isn't a vendor; you're an extension of LivCor and our vision.
Zach Bracken
ROI/REDEV

JBG Design & Development
We want to emphasize that our commitment is to have this project 100% wrapped up by Thanksgiving, which falls on November 23rd this year. After discussions with Think Construction Services, it's evident that there are no major obstacles that would hinder them from meeting this target.
Jeff D.
Senior Director

Florida Apartment Association (FAA)
Think Construction Services is the best! They helped us drive higher revenue through our condo units.
Florida Apartment Association (FAA)
Project Manager

Dominium Apartments
Thank you for the information. I do believe your company would be a good fit for us. I'm looking forward to your quote for the Genesis units.
Bill
Project Manager

Carroll Org.
Thank you so much for reaching out! I have sent your information to my Director of Construction, so that he is aware that you have the ability to complete renos outside of the Orlando area. Your team definitely has my recommendation! Always a pleasure!
Carroll C.
Project Manager

BH Management
Veronica Velasquez
Community Manager

Bay Area Apartment Association (BAAA)
I would recommend Think Construction Services for any project you might like to start with them.
Bay Area Apartment Association (BAAA)
Project Manager

Atlanta Apartment Association
Whether you are a property owner looking to give your apartment complex a facelift, or the owner of a condo that could use a little rejuvenation, Think Construction Services offers complete interior remodels.
Atlanta Apartment Association (AAA)
Project Manager

Apartment Association of Greater Orlando
We're so excited to have you on board and can't wait to get to know and serve you.
Apartment Association of Greater Orlando
LEARN MORE ABOUT THINK CONSTRUCTION SERVICES
Start Your Commercial Construction Project Today
Think Construction Services, LLC.
4685 118th Ave N
Clearwater, FL 33762