#1 SOURCE FOR INTERIOR RENOVATIONS AND INSTALLATION
Thinking About Multifamily Apartment Interior Renovations?
Thinking Smart On Your Multifamily and Commercial Interior Renovation Needs?
Think Construction Services has extensive experience in completing multifamily apartment and commercial interior renovations that excel in quality and functionality. If you are a property owner looking to give your apartment community or condos a facelift, we offer complete interior remodels.
Because we have licensed and trained tradesmen, quality contractors and well-seasoned project managers on staff, every job we perform is handled in-house, allowing us to pay close attention to every aspect of your project. This also ensures that your interior renovation project will be executed in a timely manner with quality craftsmanship and superior customer service.
Think Construction Services has a vast interior renovations services like:
Kitchen Remodeling/Renovations
Bathroom Remodeling/Renovations
Living Room Remodeling/Renovations
Plumbing Services
Electrical Services
Construction Services
Renovation Contractors
Multifamily Renovations
Clubhouse Remodels
Luxury Apartment Remodeling/Renovations
Military Base Remodeling/Renovations
Vacant Interior Renovations/Remodeling
Occupied Renovations
We have been in the industry since 1957 and have successfully managed the renovations of over 20,000 interior units across the Southeastern United States.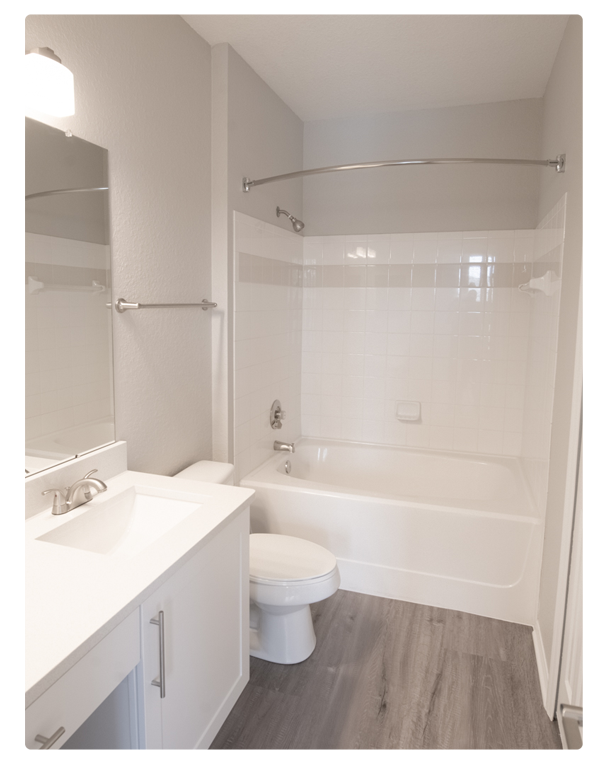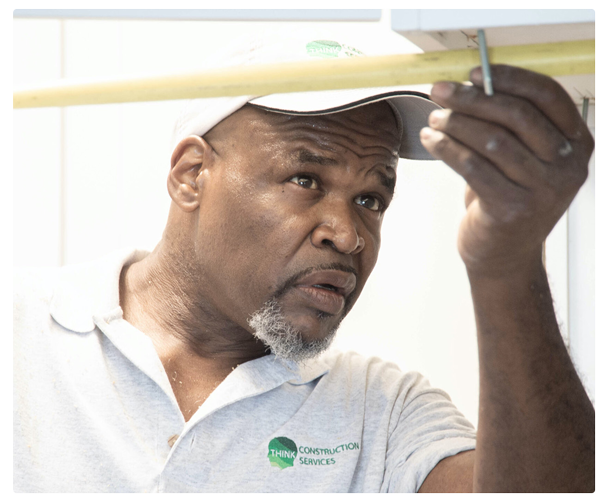 Key Elements To Our Multifamily Interior Renovations
Onsite Management & Interface
Utilies Instalation - HVAC, Plumbing, Electrical
Update Interior Spaces - Replacing Cabinets and Countertops
Flooring Instalation
Pre-scheduled Work
Material Inventory
Use of Special Trucks/Teams for Quick Turnover
In-house Manufacturing
Turn-key System
Delivery of Finished Quality Products that Maximize Rental Revenue
At Think Construction Services, we know that a well thought out and detailed plan is essential for any successful interior renovation, especially when it comes to multi-family complexes. A happy home starts with design and functionality. TCS understands that. With our expertise and experience, you can trust that your new bathroom, living room or kitchen will be the way the development envisioned it. We will offer our knowledge and suggestions when it comes to designing the right bathroom or kitchen for you that will exceed your expectations.
Testimonials
Highlighted Project - Verandahs of Brighton Bay
The Verandahs of Brighton Bay Apartments have a 5 star rating on www.apartments.com and 4 out of 5 rating on www.apartmentguide.com. We're happy we could contribute to the building of their companies reputation. If they look good, we look good! Learn how Think Construction Services is helping a multi-unit apartment complex of over 200 units increase tenant retention and reduce inventory of unrented units.
SERVICING KITCHENS, BATHROOMS, LIVING ROOMS AND MORE
VIEW OUR BEFORE AND AFTER SLIDESHOW
Before Renovation Slideshow Gallery
After Renovation Slideshow Gallery
LEARN MORE ABOUT THINK CONSTRUCTION SERVICES
Start Your Commercial Construction Project Today
Think Construction Services, LLC.
4685 118th Ave N
Clearwater, FL 33762