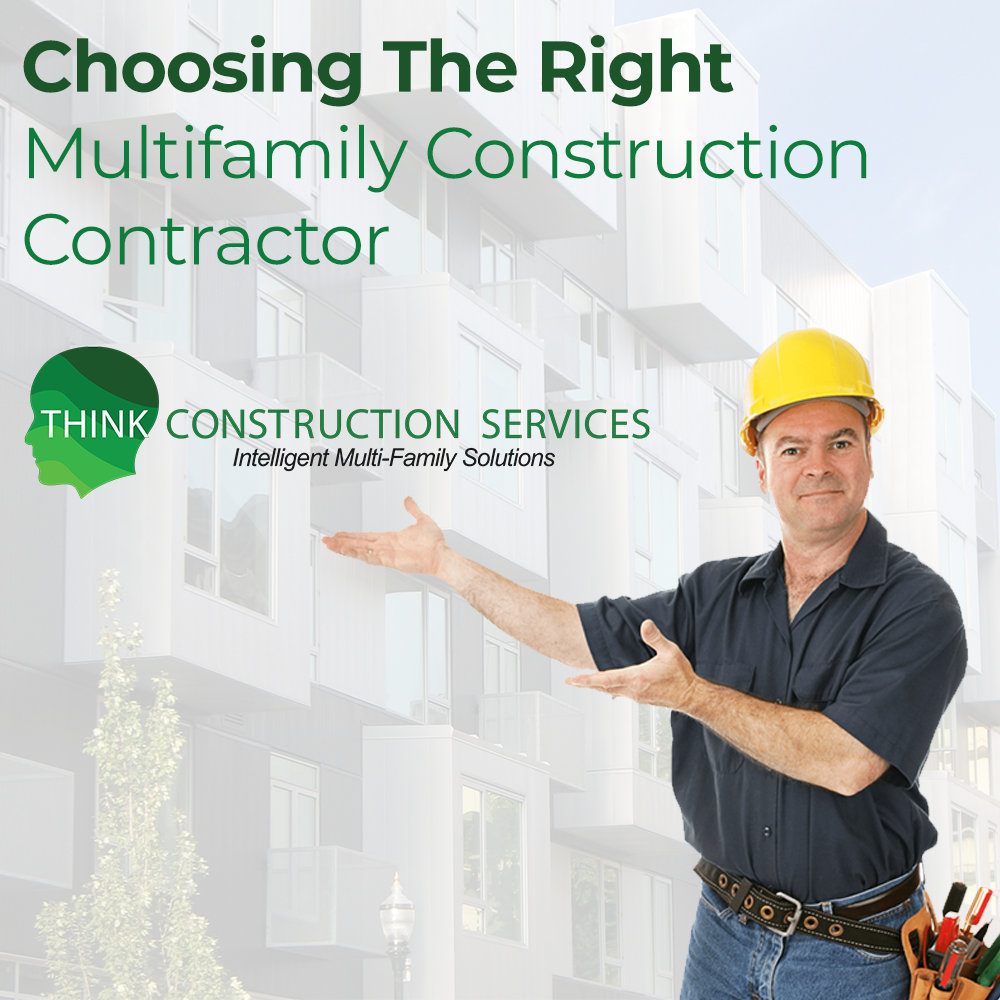 Choosing The Right Multifamily Construction Contractor
July 9, 2020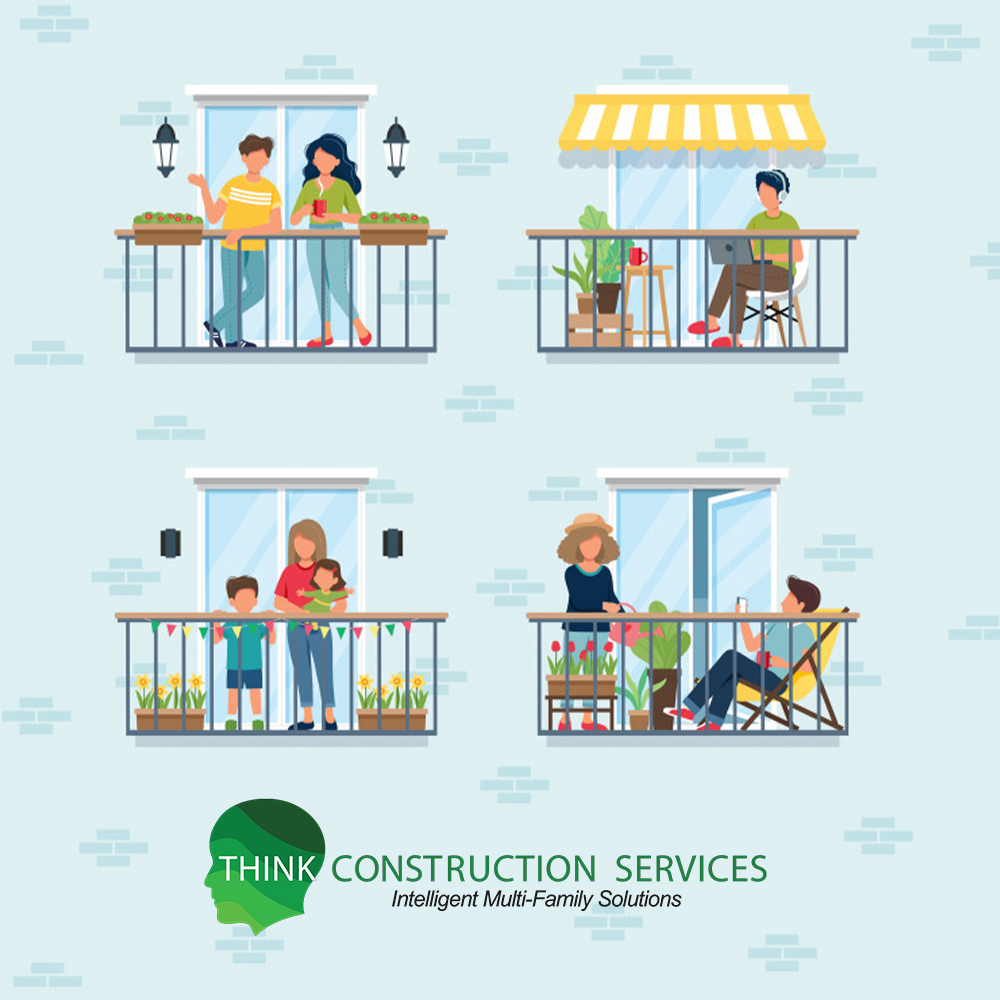 Interior Renovations with Multifamily Properties Brings Structure to Housing Demands and Jobs During Covid-19
October 15, 2020
Massive Riata apartment community near Apple gets first major facelift since 1990s
New Project - Riata Apartment Community Interior Renovation
Extensive renovations are underway at one of the Austin area's largest apartment communities. Riata Austin, near Apple's main campus on the north side of the Texas capital, is undergoing its first major facelift since being built in the late 1990s. The 180-acre campus on Riata Trace Parkway off U.S. Highway 183 was developed by Dallas Cowboys owner Jerry Jones and area investors. The multi-year renovation will include modernizing 1,600 of its 2,044 apartments units and amenities.
The influx and expansion of major employers near the community including Amazon.com, Apple, Facebook Inc., Indeed, and Vrbo (née HomeAway) has spurred demand for apartments in North Austin and was one of the driving factors for the renovation, said Nikki Gavarrete, a district manager with Greystar, which manages Riata. "Riata's public spaces and on-site activities have always been the heart of our unique community — and a key reason people choose to live here," she said in a statement. "These renovations build on those strengths, expanding community amenities and opportunities for people to come together while also modernizing our residences to better meet the needs and preferences of today's residents."
Greystar declined to disclose how much money is being invested in the renovations, and how much rents may be increased when they are completed. Riata Austin is owned by BPP Alphabet MF Riata LP, an entity connected to LivCor, a Chicago-based multifamily real estate company, according to public records. The entity bought the property in 2017 from IMT Capital II Riata LP, an entity connected to California-based IMT Residential.
The community was developed by Jerry Jones' Blue Star Austin Land and Riata Development. Riata Development was a partnership of Matt Mathias, Frank Cimino and Mike Weynand. The first units at the community opened in 1997 and, due to its popularity, it was expanded beyond its original plans. Mathias has described Riata Austin as a "country club without any dues." Amid the Covid-19 pandemic, multifamily has remained one of the most stable asset classes in the Austin area because of the long-term demand for housing due to the area's rapid job and population growth. Rent collections have also been strong amid the pandemic. Despite that, apartment rents have dropped 3% or by $39 in the Austin area since March, according to the latest report from ApartmentData.com.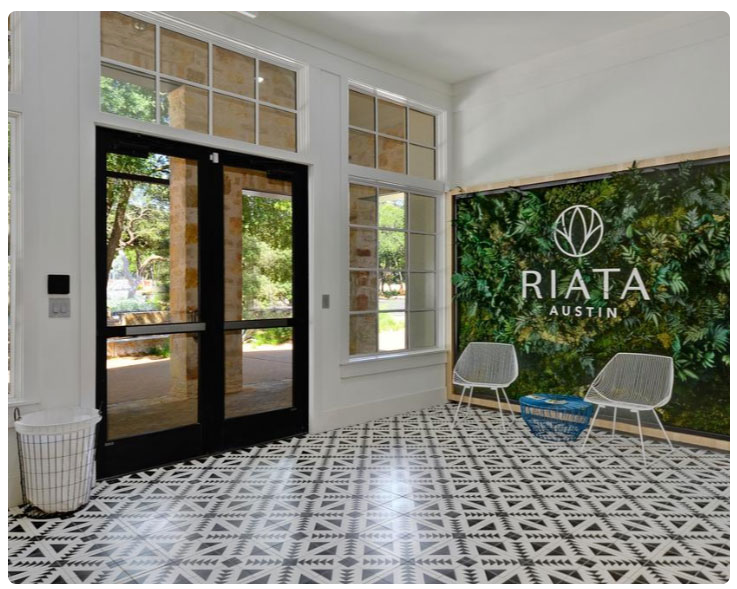 Coronavirus Considerations
Renovations at Riata Austin kicked off prior to the pandemic, according to Greystar. Improvements to the common areas and amenity spaces began late last year. Upgrades to individual apartment units have taken place as residents choose not to renew their leases, the property management company said. "We began these renovations prior to Covid-19, but we believe that our residents will value the improvements now more than ever," Gavarrete said. "People are at home a lot more and home is now often where residents also work, learn, have date nights, socialize and work out. These renovations will improve residents' experiences across the board."
All of the renovations are expected to be complete by the first quarter of 2021. In terms of the ongoing construction, Gavarrete said workers are following all Covid-19 safety protocols. Think Construction Services, 2 S-D Inc. Construction and Outdoor Elements are the general contractors. The upgrades being made to apartments include creating more open floor plans, replacing carpet with wood flooring and installing quartz countertops and other updated fixtures and appliances, according to Greystar.
Renovations have been completed on Riata Austin's great room, main pool, outdoor dining area and bocce ball court, which included the addition of pizza ovens. The dog park was also renovated. Upgrades were made to the community's 11,000- square-foot athletic club, which hosts over 50 fitness classes a week. New additions included a spin studio, yoga deck overlooking the resort pool, barre studio, locker rooms and an outdoor fitness terrace. New fitness equipment was purchased to fill the new spaces.
A music lounge will be added in the renovation for the community's musicians, according to Greystar. It will be equipped with infrastructure to support the use of a drum set, guitars, a keyboard, speakers, amplifiers and a voice mixer. A digital lounge is going to be outfitted for coworking complete with a media center and a variety of work stations. Upgrades are being made to the community's Adventure Park and Wood Trail playground area including nature-styled bouldering, slides, play equipment and walking paths. Other upgrades include a new barbecue and outdoor kitchen at the refurbished volleyball pavilion. A bicycle repair workshop is also being added.