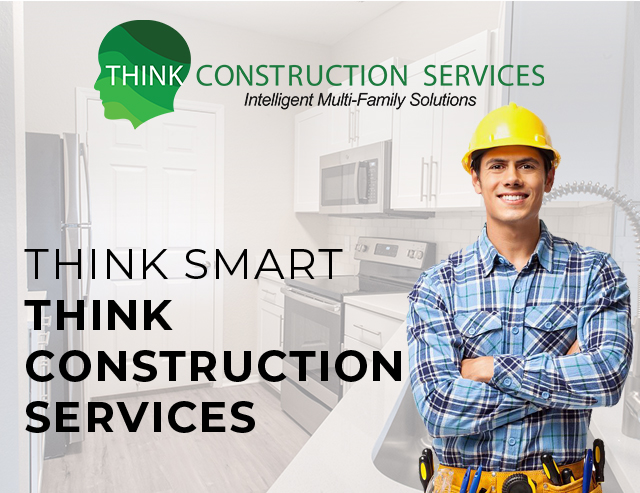 Think Construction Services, LLC. – Apartment Renovations
June 3, 2020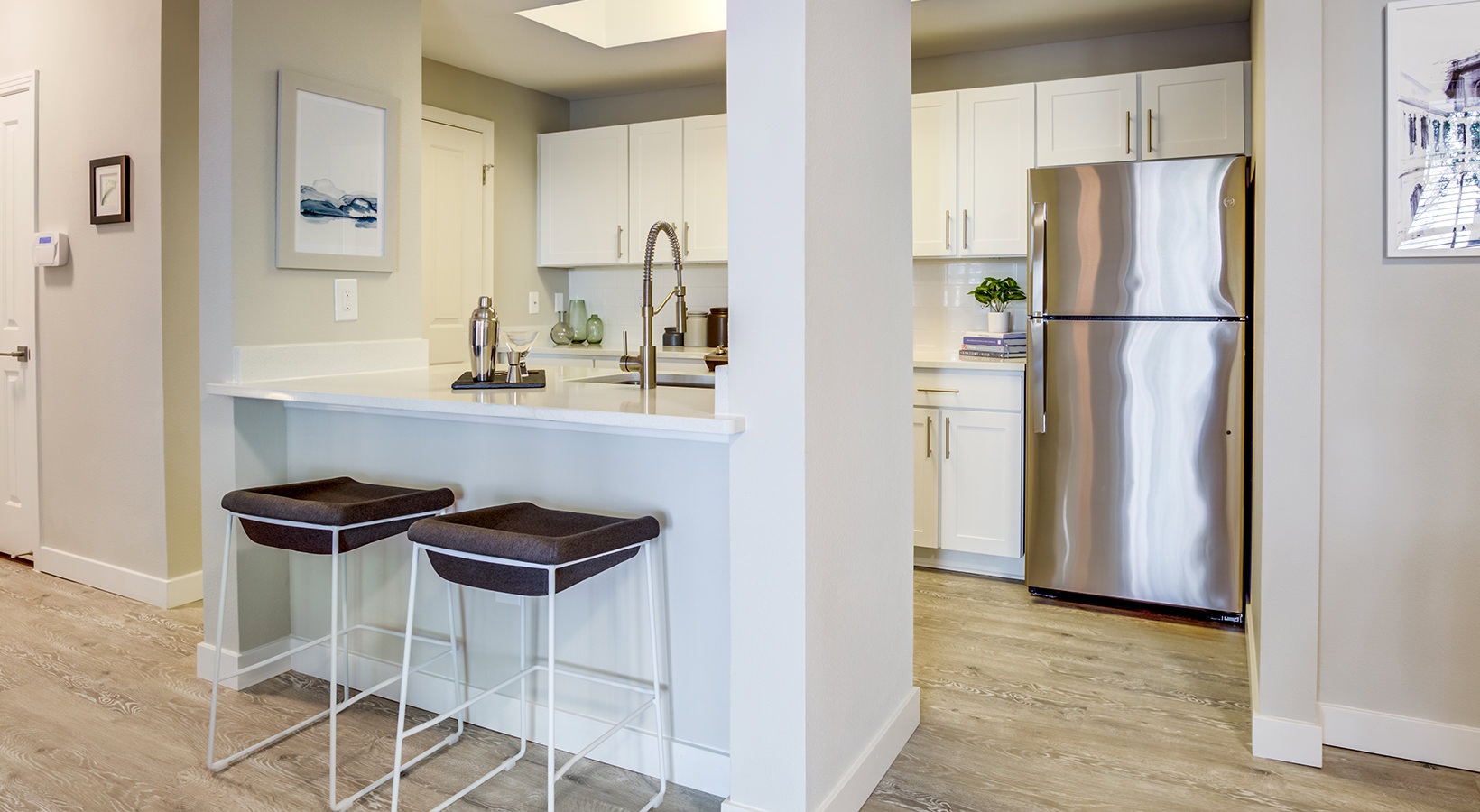 Riata Apartment Community Near Apple Inc. Gets Renovations Since 1990s
July 22, 2020
Choosing The Right Multifamily Construction
It can be difficult when choosing the right multifamily construction contractor. You must make important decisions when choosing a contractor.
If you're interested in developing or renovating your multifamily housing, apartment complexes, new development, duplexes you should think smart before investing into a construction company or contractor.
Think Construction Company manages interior renovations, MEP projects, repiping, kitchen remodeling, bathroom remodeling, mechanical services, plumbing services, electrical services, clubhouse remodeling and much more. Choosing a general contractor is one of the most important decisions you'll make and we can provide to you the right resources to get the job done. Whether you're a developer yourself, or simply interested in investing in a development project, it's essential to understand a contractor's role and what you need to know to select a qualified, professional contractor that will get the job done right. Think Construction Services provides services and partners from
The Role of a General Contractor in Multifamily and Commercial Construction
Just like general contractors for single-family homes, multifamily and commercial contractors are responsible for nearly all stages of the building process. This generally includes:
Design: General contractor will be tasked with working with a project's architect and helping suggest alterations and improvements that can save time and money while reducing risks and potential safety hazards.
Permitting: A General Contractor will typically be responsible for obtaining all relevant city and county permits for a construction or rehabilitation project. Think Construction Services has multiple licenses and certifications like the NARI (National Association of The Remodeling Industry) and more.
Purchasing supplies: Most building materials will be purchased directly by the general contractor.
Zoning/building codes: While it's important that a building's architectural plans follow zoning ordinances and building codes, it's also a contractor's responsibility to make sure these codes are followed and implemented during the building and construction process.
General Contractors and Multifamily Construction Loans
Before agreeing to a loan, a lender will typically also want a borrower to have a takeout commitment from a permanent lender. This means that the borrower will have the ability to refinance their initial construction loan, fully paying back the construction lender. Investors and developers will always want to consult with lenders before selecting a general contractor.
Selecting a Quality Multifamily General Contractor
Research is the first step in selecting a general contractor for a multifamily development project. A developer or investor may wish to search online, ask other developers for recommendations, or might even wish to find local properties that they like, and then look at city or county records to determine which contractors worked on them. If they are utilizing construction financing, they may also wish to ask their lender which general contractors they recommend.
Start early: For large multifamily development projects, it can often take 9 months or more to receive the proper approvals from a municipality.
Create a detailed project description: Providing a comprehensive project description is the best way to get an accurate cost estimate and work timeline from a general contractor.
Get bids from several contractors: For smaller projects, investors developers should typically get at least three competing bids from contractors.
Investigating references: Checking references is a very important part of your due diligence as an investor or developer. If a contractor has not provided references make sure to ask and if they aren't eager to provide them, you may want to look elsewhere.
Avoid potential pitfalls: Other signs of potential trouble include a general contractor that only accepts cash, is not willing to obtain permits, or does not have a history of successfully completed projects.
Communication: Communication is one of the most important aspects of an effective general contractor and choosing a contractor that fits with your communication style is important.
Cost and Budget Analysis When Choosing a General Contractor
As a multifamily investor or developer, knowing how much you'll pay for your general contractor is essential to the selection process. Below, we've listed some of the most important factors to consider.
Flat fees vs. percentage fees: There are two major contractor fee structures; flat fee pricing, or pricing based on a percentage of total costs, plus a smaller flat fee. By choosing a flat fee, a client can expect greater certainty in regards to overall costs, but contractors may be somewhat less transparent about how and when they spend their money. In contrast, cost-based pricing can lead to greater uncertainty, but a client can generally expect a greater degree of transparency from their general contractor.
Financial strength: It's essential to make sure that any contractor a client chooses has the financial capacity to fully finish the project with a reasonable margin for safety. Clients may wish to see a contractor's financial statements to ensure they have a net worth of at least the cost of construction (this may not apply to larger projects), as well as a sufficient degree of liquidity. A contractor should also be fully licensed, bonded, and insured-- but we'll cover more about that later in this article.
With all this in mind, it's important to appreciate that clients will generally pay a general contractor in a series of predetermined disbursements, to be issued on a monthly basis, or on an incremental basis, as the various stages of the project are completed.
Why You Should Hire a Bonded, Licensed, and Insured General Contractor
If you want to make sure that your multifamily construction project goes smoothly, it's incredibly important to ensure that you choose a contractor who is licensed, bonded, and insured. When it comes to licensing, contractors are licensed by a state board or agency, and, while specific names vary by state, their functions are generally the same. Working with an unlicensed contractor is extremely risky, due to the fact that you will generally not be able get insurance or pursue certain kinds of legal claims against them. In addition to being insured, a contractor should also be bonded.
In addition to being licensed and bonded, a contractor should also be insured, which, in most cases, indicates that they have general liability (GL) insurance. General liability insurance can help protect both property owners and general contractors in a variety of scenarios, including personal injury lawsuits by subcontractors, as well as provide a way for an owner to sue a general contractor or their subcontractors for poor work without putting the general contractor (and the project) in financial jeopardy.
The Importance of Contracts When Choosing a General Contractor
Just like any important transaction, closing the deal with a general contractor requires a contract, often referred to as a construction contract agreement. Smart investors and developers will want to make sure that this document covers all relevant aspects of a contractor's work, as well as contingency clauses that cover unexpected events, such as accidents or potential financial issues. For this reason, an experienced real estate lawyer should generally draft and review a client/general contractors' contract before it's signed. In general, the contract should include:
Project start and completion dates
Basic budget, payment schedule and materials information
Basic insurance and bond information
How changes and change orders will be dealt with
Liability of each party under various circumstances, including "Acts of God"
Delegation of responsibilities for permits and site clean-up
To get an idea of what a commercial construction contract looks like, one can easily search for free templates, however, since each project is different, an attorney should always be involved in the contract creation and signing process.
Conclusion
In some ways, choosing a general contractor is like choosing a spouse, choose wisely, and things will go very good for you, but chose poorly, and you could be in for serious trouble. Think Construction Services can provide
commercial generators
cooling towers
chillers
VRV Systems
VFR Systems
LED Upgrades
Water Meter Installation
Booster Pump Installation and Replacement
Split System Installation and Replacement
Low Flow Toilet Upgrades
Water Conservation Device Installation
Boilers
And more…
Let us be your top multifamily construction company. Fill out a form for free consultation today!