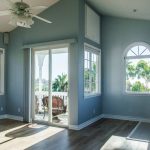 Elevating Multifamily Success Through Maintenance Training and Support
August 4, 2023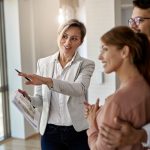 Mastering Renewals: 4 Top Practices for Maximum Impact
August 7, 2023
The experts at the MPI Best Practices Conference predict what's coming to multifamily communities in 2023
Property Management's Biggest Woes? Maintenance and Renter Screenings
Thanks to historically low mortgage rates that spurred increased investment in second homes during 2020 and 2021, Zillow economists anticipated a surge of first-time landlords in 2023. To gain insights into this new wave of landlords and their concerns, Zillow conducted a survey targeting first-time and repeat landlords, primarily those with two rental properties.
A staggering 92% of landlords indicated that repairs and maintenance ranked among the top three most demanding responsibilities of managing a rental property, with 40% considering it the most arduous task. Following closely, 71% identified tenant screening—including evaluating applications and conducting background and credit checks—as the second most burdensome duty.
Manny Garcia, a population scientist at Zillow, stresses the importance of understanding these responsibilities, stating, "Investing in a rental property can offer consistent income and housing for renters in need, but it's crucial for landlords to grasp the associated obligations. Many landlords express a wish for greater insight into the effort required to secure tenants and maintain the property's condition."
Over a third of landlords admitted they underestimated the challenge of finding dependable renters and the time-intensive nature of rental management. Additionally, 37% acknowledged being caught off guard by the level of effort involved in leasing a property, encompassing tasks such as processing applications, arranging property tours, and drafting leases.